About the UCLA School of the Arts and Architecture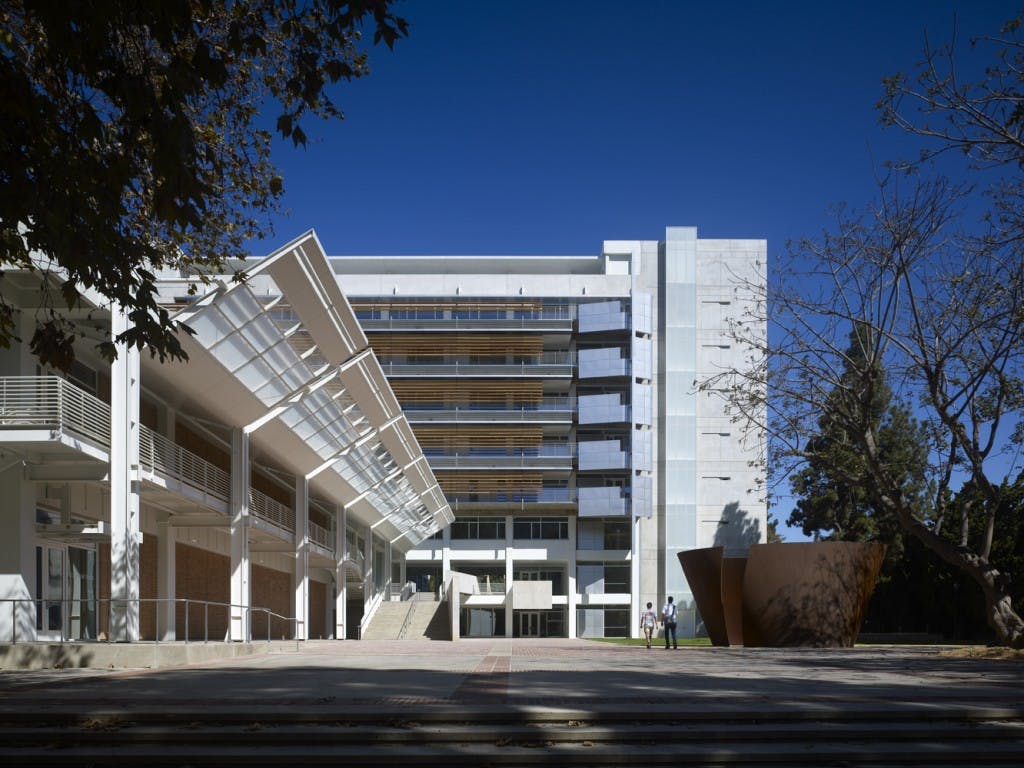 The UCLA School of the Arts and Architecture (UCLA Arts) plays a vital role in the cultural and artistic life of the university and the communities that we serve. Our commitment to innovative education, pioneering research, dynamic public service, and community engagement is fueled by our unwavering belief in the fundamental value of creativity and the artist's unique ability to shape the future and change the world. One of twelve prestigious professional schools at UCLA, UCLA Arts offers leading programs in four degree-granting departments: Architecture and Urban Design, Art, Design | Media Arts and World Arts and Cultures/Dance, and one school-wide minor, the Visual and Performing Arts Education program (VAPAE). Our internationally acclaimed museums—the Fowler and the Hammer—and groundbreaking performing arts program—the Center for the Art of Performance at UCLA—provide a vibrant cultural commons that connects the public to the university—and the university to the broader community—through the vitality of the arts.
The UCLA School of the Arts and Architecture acknowledges the Gabrielino/Tongva peoples as the traditional land caretakers of Tovaangar (the Los Angeles basin and So. Channel Islands). As a land grant institution, we pay our respects to the Honuukvetam (Ancestors), 'Ahiihirom (Elders) and 'Eyoohiinkem (our relatives/relations) past, present and emerging.
Associate Dean, Academic Affairs

Associate Dean, Administration

Associate Dean and Executive Director, Anti-Racism, Equity, Diversity, and Inclusion

Executive Director, Strategic Communications

Executive Director, Development

Director, Staff Personnel

Director, Operations and IT Services

Director, Academic Personnel

Director, Office of Student Services

Director, Enrollment Management
Chair, Architecture and Urban Design

Chair, Design | Media Arts

Interim Chair, World Arts and Cultures / Dance

Interim Director, UCLA's Center for the Art of Performance

Interim Director, Fowler Museum

Director, Art & Global Health Center

Director, Boethius Initiative 

Lauren Lee McCarthy, Chandler McWilliams, Casey Reas

Co-Directors, Conditional Studio

Director, Counterforce Lab

Director, Grunwald Center for the Graphic Arts

Director, Visual and Performing Arts Education Program 
SPECIAL THANKS TO THE 2022 COMMENCEMENT COMMITTEE
Brett Steele, Committee Chair; Diana Alvarez, Avishay Artsy, Anne Marie Burke, Kylie Carrigan,  Michael Chung, Shantel Daniels, Mackenzie Dimler, Linda Holmes, Jason Pang, Lionel Popkin, Giselle Velazquez